My dad was always very strict and tough on my brother and I. Growing up we lived in fear of this man, never wanting to disobey him. He worked so very hard for his family and we hardly saw him growing up, as he was always working at his restaurant. One of the things I so admired of him was his sense of family and responsibility. As a young man he was taken out of China to live and work for his uncle at one of his restaurants in Vancouver. Canada. He saved every penny and sent it home to his parents in China.
Years later he was able to bring every member of his family out of China, his parents, 2 brothers and sister. I admired my dad for his convictions and sense of responsibility for his family! He went from working as a cook in a restaurant, then he worked as a pastry cook on a cruise ship in Canada.
Years later he moved to NYC, met my mother and after 4 months they got married. For many years he worked as a waiter. He worked very hard and saved his money, and with the help of several partners, he was able to purchase a 180 seat restaurant in New Jersey in the 1970's. Though it was very difficult in the beginning, he was able to create a thriving business for over 10 years. Mai Kai Restaurant was his pride and joy, and when the restaurant was sold, I saw his smile disappear!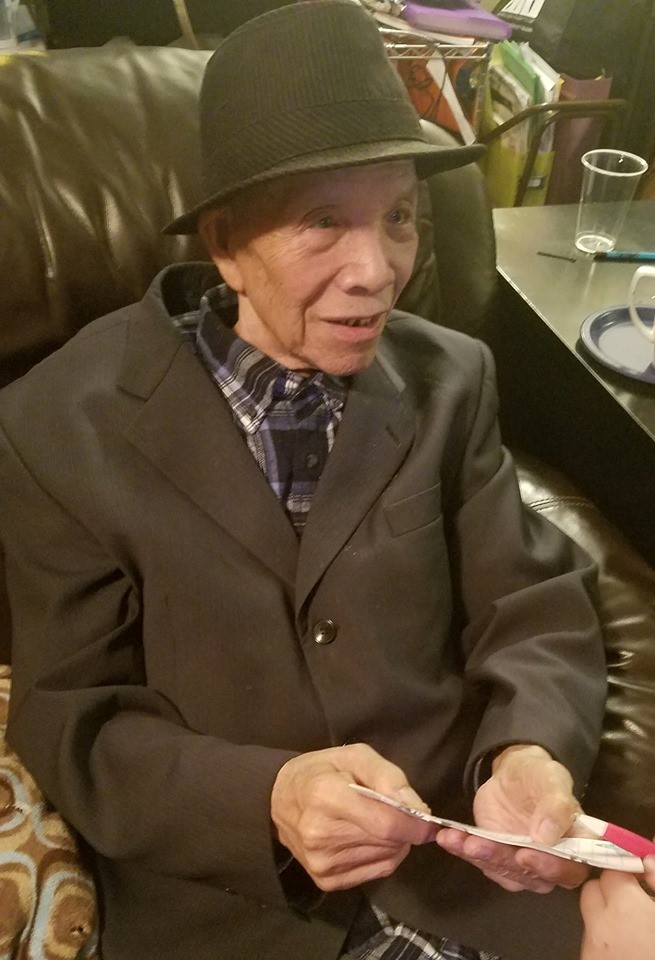 My father barely spoke English, but all his customers loved him. Mai Kai Restaurant was famous for their All You Can Eat Buffets. When business was slow, my dad decided to offer buffets, like the ones he remembered when he worked on cruise ships in Canada. He started making all those desserts and cakes that he learned to make on the cruise ships years ago.
When customers use to come in, and they would see the spread on the buffet, they would choose the buffet over the a la carte menu. They would get Shrimp and Lobster Sauce, Steak, many seafood dishes and all these expensive menu items and a full dessert buffet with all these amazing pastries and cakes.
The restaurant thrived, and many Chinese restaurant owners from NYC, Connecticut and Virginia would visit the restaurant and try to duplicate it, but it was too expensive for them to maintain. Most Chinese buffet restaurants couldn't hire a pastry chef to offer such amazing desserts, but my dad was able to make all the desserts himself, and he was able to keep costs down that way.
When his customers would come in and he would see them seated at a table, he would take away there menus and ask them what they were in the mood to eat, and he would tell them, "You don't need a menu, I'll make you something special for you", and he'd go into the kitchen, create this special dinner for them and serve the meal himself, then he'd send them home with some homemade pastries. He made his customers feel special and his customers loved him and whenever they see me working there, they would come up to me and tell me that my father was a special man and that they loved him!
The restaurant was everything to him and his customers loved him and he loved them! He was never the same when he didn't have his restaurant anymore. He lost his purpose and idleness took away his mind. It is sad to see him slowly changing and when mom passed away he was lost!!! It was sad to see him this way, sad to see him losing himself, this once strong and tough man, now frail and lost. My father ruled us in our house and we both loved and feared him, he always lived his life following his convictions. Whenever someone asked him for help, he was always there for them.
Long after his restaurant closed, his customers continued to write to him and send him Christmas cards. This was a testament to how much his customers loved him. This is what makes my father a special man!
"I learned so much from working with my father and seeing how he treated his customers. Always treat your customers like family and always make them feel special", was my father's motto and it is now mine!